About Devan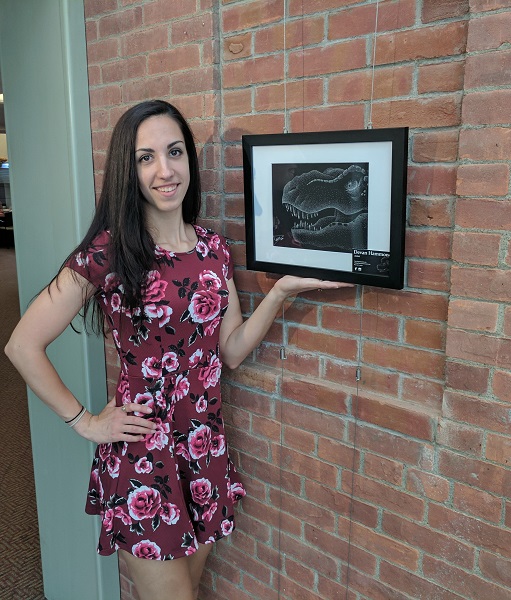 I love to doodle. Really.
The margins of my notebooks were always filled with cartoon cheesy faces, monster trucks my dad taught me to draw as a kid, and imaginary creatures. (The game plan back then was to design my own line of Pokemon!) I got good at drawing too - little doodles turned into horses, farms, amateur portraits, and lots of blueprints of my future houses.
But college was a wee bit busy and for a long time there were no doodles, creatures, or houses. Just homework.
Then I started drawing animals again on my lunch break one day. I drew an elephant in pen out of boredom and stuck it up on the cork board at my desk. Within a month I had drawn a lion for one coworker, Simba for another, and a family of prairie dogs for yet another. Everyone was so impressed with my ability to draw their favorite animals and characters.
About a year later I had a Facebook business page set up and my own set of business cards. I was open for business drawing anything people asked for. My coworkers were my first customers too! Placing orders for pet portraits to give to loved ones.
It's been a few years now and I have sold over over 30 drawings of people's pets and automobiles. I even drew a huge army tank and someone's childhood home.
And here you are reading a little bio about me, on my spiffy new web page! Who woulda thought a little elephant on a piece of scrap paper could lead me to this?!
Thanks for stopping in, and I can't wait to draw you something.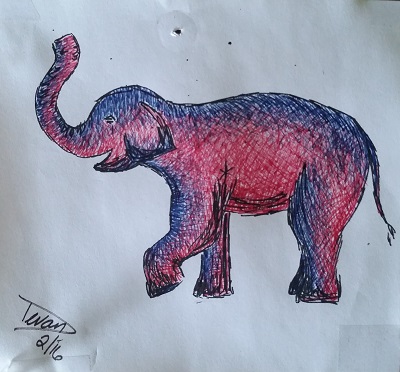 The elephant that started it all.